One Click SEO is an SEO agency located in New Orleans LA who provides affordable SEO Services for ranking your website for the key search terms that matter for your business. Our goal is not just getting you on page 1 of Google, but providing a measurable return on investment (ROI) for your marketing dollars.  Let's discuss the options for marketing your brand online and institute a holistic Digital Marketing plan for success.
Having a great website is of little good if no one ever visits it.  That is why One Click SEO has been focusing on Internet Marketing to grow online traffic for over 17 years. Many people are under the impression that when they have a website built, that SEO is included.  Although many web designers claim that, they put little effort into a long term Search Engine Optimization structure.
We focus on on-site SEO utilizing Google's best practices.  We also run link building campaigns to get high quality back-links to your site.  Our SEO Services also include strategic social media campaigns, back-link sculpting, high-level schema, and location-based SEO.  We even run Social Citation campaigns for certain businesses (such as restaurant SEO) that need reviews to rank well. We have many levels of SEO Services that we offer from small SEO packages for very specific needs to content marketing to fully Managed SEO.
Ready To Dominate Google?
Search Engine Optimization (SEO) has been the driving factor behind every major website for the last ten years. Zillow would be just a funny name if they were not successful at outranking other real-estate websites in the search engines.
There is an old riddle: Where do you hide a dead body? On Page 2 of Google! Everyone has gotten that call . . . I'm from the so-called SEO Consultant who says they can get your website on the front page of Google. . . blah blah blah." That doesn't work by the way—and that's NOT what we do at One Click SEO.
Websites with 
Search Engine Optimization at the center
One Click SEO has extensive experience building high-performing websites for New Orleans businesses that rank very well. We will be happy to build a site from scratch using best practices for Search Engine Optimization every step of the way.  Although SEO is not something that is "built in" a website or a button that can be pressed, building your website using SEO best practices makes ranking your website substantially easier.  If you are interested in checking the quality of your existing website's SEO, you can use our FREE SEO Audit. 
SEO Your Existing Website
One Click SEO will work on your existing website, putting in place Google's Best Practices while fine-tuning your content to rank higher on all search engines.  Search Engine Optimization can become very complex if you have a competitive set of keywords you are going after. We specialize in super competitive niches, such as Search Engine Optimization for Real Estate. 
We're not afraid of any competitive set of keywords and have the ability to dominate search results. One Click SEO will NEVER use "Black Hat SEO" practices because even if they work for a while.  It is inevitable that when Google catches up, your website could encounter a Google penalty. One Click SEO will work with you to choose a specific niche that is relevant to New Orleans, and then adjust your site and customize your content to rank.
Social Media
Social Media has taken the world by storm, and Google has recognized that. To rank in search results today, it's critical to have certain "Social Media Signals" that Google recognizes as coming from your website. One Click SEO fully understands how to leverage Social Media to drive traffic and search engine rankings to your website.
Google AdWords
Google Ads (formally Google AdWords) made Google into the giant they are today. Google Ads single-handedly put almost every newspaper in the world out of business. Google AdWords gives you the ability to target your ads with laser precision, so you are paying only for advertising when your target market clicks on your specific ad.
All Google AdWord campaigns should include a custom landing page that capitalizes on that specific traffic. One Click SEO will not only professionally set up the campaign and the landing page, but also the ongoing monitoring and slight adjustments needed for the best conversion. Although fundamental differences between SEO and PPC exist, One Click SEO will work with you to create a strategic plan to maximize traffic within your budget.
Dominate New Orleans Search Results
Having a great website is of little benefit if no one ever visits it. That is why One Click SEO has been focusing on search engine optimization at the center of our digital marketing strategies for almost two decades.
Many people are under the impression that when they have a website built, that search engine optimization is included. Although many web designers and website companies claim that be the case, they put little effort into any Search Engine Optimization strategy.  Most web developers build sites that look "pretty" with the mindset that 
We focus on on-page SEO utilizing Google's best practices. We also run link building campaigns to get high-quality back-links to your site. Our internet marketing services also include strategic social media campaigns, including Google+ and Google Places for location-based marketing.
We even run Social Citation campaigns for certain businesses (such as restaurants) that need reviews to rank well. We have many levels of SEO Services that we offer from incremental, A la carte services to full Managed SEO campaigns. 
Search Engine Optimization is a very cost effective marketing strategy for New Orleans businesses. Whether you cherry picking from our SEO packages or would rather our fully Managed SEO, our goal is always to provide a return on investment.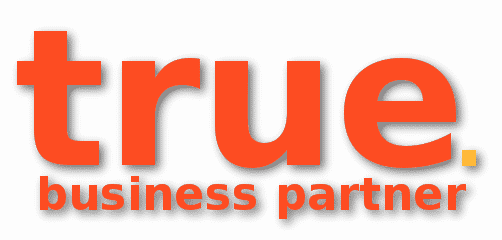 As your New Orleans SEO Consultant, we learn your business so we can create the best SEO Services to generate the RIGHT traffic to your website. We strive for long term relationships with all our business partners.
With One Click SEO, your spend decreases as your web traffic increases to your New Orleans business. We do not try to "game" the system by exploiting a weakness in Google's algorithm. 
Because we are not only a local New Orleans SEO Agency but a full Digital Marketing firm out of the Greater New Orleans area, we understand how all of the pieces of an Internet Marketing Campaign fit together to create synergy. 
Although our SEO pricing is extremely aggressive, to properly price the entire package it is best for us to understand your business model and your perfect customer.  To get started, feel free to review our A la Carte Digital Marketing pricing or request a custom quote below.  Another option is to simply give us a call or reach out using the below contact form.
SEO in New Orleans
One Click SEO is an SEO – Search Engine Optimization Company based out of Greater New Orleans.  We focus on making your business website productive and successful.  Our goal is not only to get you to place well in Google searches but to Dominate Google searches.  We have the ability to have your website show up for specific keywords, not just on page one, but in multiple places on page one!
Today, it's almost impossible to have a local business and not have some form of web presence. If you are like most New Orleans business owners, you don't receive much of a return on your investment from your website.  That is not because digital marketing doesn't work, it's simply because your potential customers can't find you.  Sure…if they type in your website address, they will pull up your website, but that doesn't generate any new business.  The key to successful Digital Marketing is having your website be on page one of Google when your potential client puts certain keywords in their search on the internet.
One Click SEO takes a holistic approach to Digital Marketing utilizing a variety of tools to insure that your website shows up whether someone is searching in Mid-City, Metairie, Uptown or the Northshore.  We combine SEO (Search Engine Optimization) for organic ranking on Google. We also utilize SEM or Search Engine Marketing, which uses Google AdWords for paid advertisement when it makes sense. Last, we combine the power of Social Media to drive traffic to your website. Depending on what makes sense for your company, we can run customized Social Media Marketing Campaigns targeting your customers. We utilize re-marketing, which shows advertisements on Google Ad Partners and on Social Media after someone has visited your website.
A la carte SEO

Our Incremental SEO pricing is only achievable because of our fine-tuned processes, which have been developed over years of serving our clients.  This revolutionary pricing model lets you start building your online presence by implementing specific strategies without an all-encompassing internet marketing campaign.  This style of pricing also is enticing to the DIY SEO business owner who wants to be in control.  We have worked hard to ensure that every SEO service we provide includes REAL value and REAL results.  These are the same exact services that we provide to our full Managed SEO clients, but you choose what you want and the price you pay. 
Our
New Orleans SEO Services
Local SEO
Local SEO is best used for a brick and mortar type of New Orleans business. Local SEO consists of social signals, social citations, and online reviews. Local SEO may also make better use of your city or location for the search terms focused on your business.
On-Page SEO
On-Page SEO consists of utilizing Google's best practices in the formatting of the website. It is correctly using all HTML Headers, Meta Titles, Meta Descriptions, URL structure and internal links.
Search Engine Marketing
Search Engine Marketing (SEM) consists of combining the best of Search Engine Optimization (SEO) and coupling it with paid Search Engine Placements such as Google AdWords, Google Re-marketing or Facebook Re-marketing.
Link Building
One of the single most important aspects of SEO Optimization is having quality websites that link to your website.  Simply having a lot of links to your website from low-quality locations on the web can actually be detrimental to your Search Engine Optimization.  We focus on quality, local New Orleans backlinks to ensure that your site ranks for YOUR clients. 
Advanced Schema 
Schema is additional code that is placed on your site that provides critical business information about your business.  Although not seen by the human eye, utilizing advanced schema gives you an edge over the competition. Advanced schema can assist in getting a rich snippet placement in Google search results.
Content Marketing
It is true that Google loves content, but not just any content.  You need all original, captivating content to separate your brand from the pack.  Content alone is also not enough.  You need a social media syndication process to get your content in front of the right people.
Keyword Research
Keyword research is the starting point of any successful Digital Marketing campaign.  We have an exhaustive process for deducing what phrases and terms your potential clients are searching for.  Just because a certain keyword gets many searches does not mean that you should spend your resources attempting to rank for it. It's crucial that you choose phrases that don't just get searches, but search terms that convert into sales. 
Citation Building
a Citation is a mention of your business name with another piece of business information, such as your phone number, address, website, or a combination of the three. Citations are important for ranking in Google's local search results, so the more of them you have from quality sources, the better your business is likely to rank. We create accounts with back-links on hundreds of Citation Websites such as Yelp with your consistent Name, Address and Phone Number (NAP)
Social Syndication
Social Signals are becoming increasingly important for Search Engine Rankings. Google looks very closely to what content is being shared on Social Media to determine a brand's authority. Our proprietary social syndication system utilizes hundreds of real social media accounts on multiple platforms to get your original content viewed by your client base.  With the on-page SEO on each blog post leveraging your silo'd website and internal link structure, drives authority to your "money pages".