If you are a REALTOR, a local brokerage, or real estate franchise, getting traffic to your website is more crucial today than ever before.
If you are looking to grow your real estate business, you want a SEO agency that understands real estate.  We have over 19 years of real estate search engine optimization experience working with some of the largest real estate brands in the business.
We combine traditional search engine optimization, Google Ads, and Local SEO to ensure that your real estate brand stays on top of your competition.
One Click SEO (Previously DEAN Knows) has 19 years of digital marketing in the real estate industry including, Real Estate Website Development, MLS leadership, REALTOR Board leadership (National and Local), IDX and VOW implementation, real estate technology consulting, and of course, lead generation and follow-up.
Want More Information?
Talk to the real estate SEO experts
Ready To Dominate Google?

One Click SEO provides affordable real estate SEO Services for the key search terms that matter for generating both buyers and sellers in the most competitive real estate markets. Our goal is not just getting you on page 1 of Google, but providing a measurable return on investment (ROI) for your marketing dollars.
If you are a real estate brokerage or large team looking to take your online lead generation to the next level, lets get started!
Real Estate Marketing Experts
Search engine optimization for real estate is substantially more challenging than in most online vertices. The challenge ranking real estate websites is that page one of Google is dominated by the big, nation-wide companies such as Zillow, REALTOR.com, Trulia, and Homes.com.  
After those authoritative websites, you are fighting the large brokers.  You even have to fight with the Real Estate Franchises such as Keller Williams, Remax, and Coldwell Banker. One Click SEO doesn't just pretend to understand real estate marketing, we have been implementing enterprise-level real estate SEO for well over a decade.  
We have a deep history in real estate including:
Real estate sales

Brokerage ownership

Training as a licensed real estate instructor

Property Management Ownership

Board of Directors for multiple MLS's including past President of one of the nation's largest MLS's

Heading technology, strategy and internet services for some of the nation's largest real estate brands.   

Hundreds of real estate, lead generation websites built.

Currently NAR licensed. 
We understand real estate marketing from the inside out.
Search Engine Optimization is a very cost effective marketing strategy. Whether you cherry picking from our A la carte services or have chosen fully Managed SEO, our goal is always to provide a return on investment.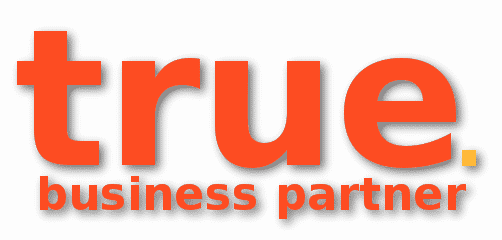 As your SEO Consultant, we learn your business so we can create the best SEO Services to generate the RIGHT traffic to your website. We strive for long term relationships with all our business partners.
With One Click SEO, your spend decreases as your web traffic continues to increase. We do not try to "game" the system by exploiting a weakness in Google's algorithm. 
Because we are not only an SEO Agency but a full Digital Marketing firm, we understand how all of the pieces of an Internet Marketing Campaign fit together to create synergy. 
Depending on where your real estate brokerage or team currently is with your online presence, One Click SEO has multiple pricing options to fit your needs and your budget.  Over the years, in our efforts to fine-tune our real estate marketing techniques, we have refined our methods and created systematic processes to implement our services.  This has provided us the ability to break pricing down by the specific service you need while providing value in each component offered. We have combined these into our SEO Packages.
If you want to leverage our almost two decades of experience to strategically create a customized Digital Marketing campaign for your brokerage and REALTORS you are looking for our Fully Managed SEO pricing.  For our fully managed clients, we take full responsibility for your Digital Marketing from strategy to implementation.  To get started with SEO Management, we first examine your brokerage/team model, your existing marketing elements, and design a fool-proof plan for ROI.
Are You Ready?
Let's Talk